A good pair of jeans can be a real game changer. Before investing on the right pair on wholesale jeans, you have to ask yourself what are the right jeans for your body type.
There's no clothing item that's more democratic than jeans. Everyone wears them, everywhere in the world. No matter your gender, age, nationality and size -jeans are there for you. Naturally, there's a big array of options for everyone, and that leads to the question of what fit would suit us better.
So before diving into jean types, it's important to know which is your body type. The way to determine this is by looking to yourself in the mirror and see if your natural shape is a triangle, circle, hourglass, inverted triangle or rectangle.
Other people have a similar chart but using fruits as shapes or even words from the alphabet. In my case I like using geometric shapes as it's the clearest way but feel free to search for the reference of your choice. Let's take a look at the recommended jean fits for your body type according to fashion experts and stylists:
If you are: TRIANGLE
Features: a defined, slim waist and weight distributed more in their bottom and legs than anywhere else. Their hips are also wider than their bust.
Best fits: Flares or bootcut are the first and most obvious choice because they contrast the volume on your hips/thighs. High-rise jeans could compliment your slim waist. The always-flattering skinny jeans can also be an option!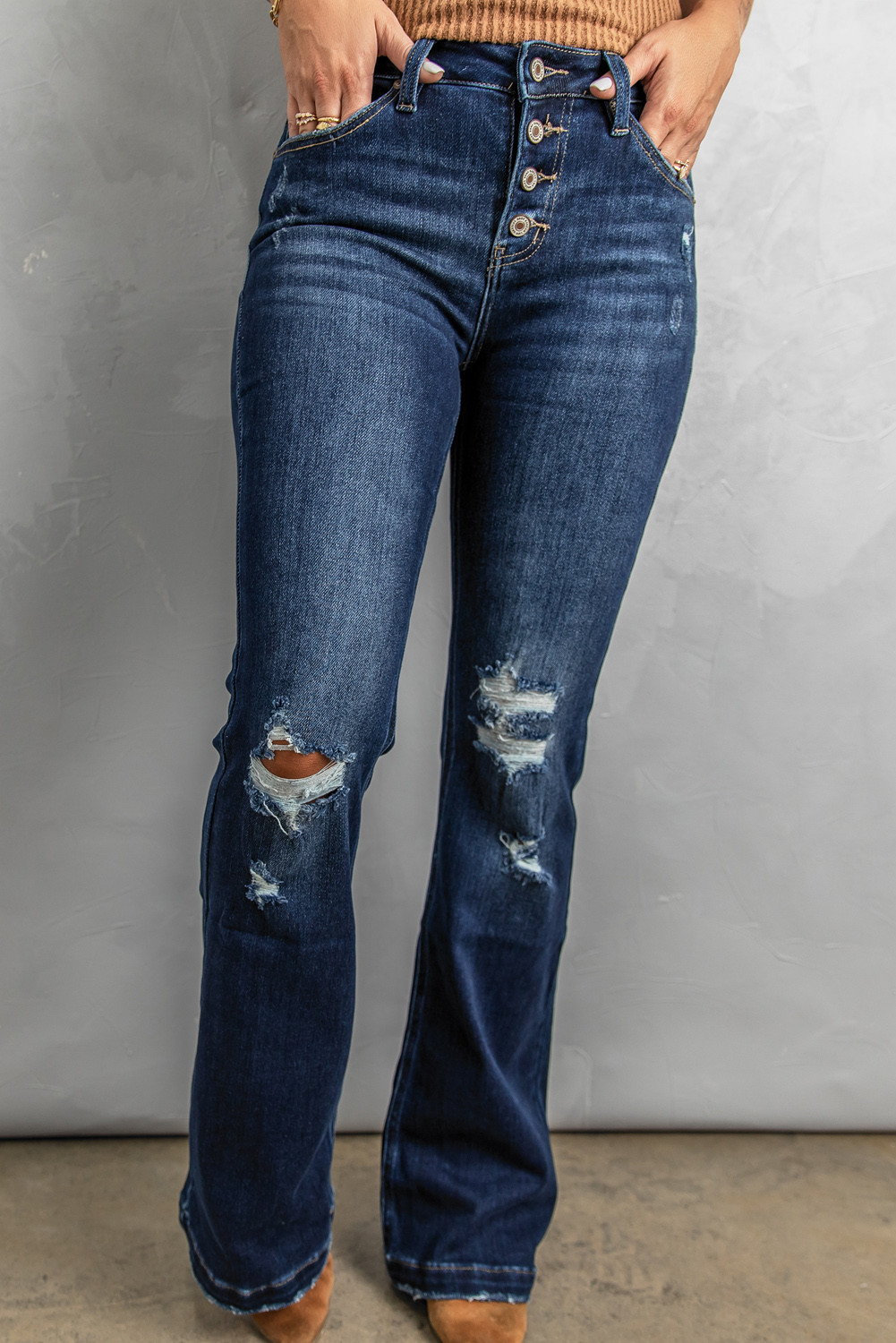 If you are: CIRCLE
Features: a larger bust and stomach, slimmer hips and slender legs.
Best fits: A straight leg style is perfect for you as they will balance to your figure by adding width -without being too baggy. On that same not, a slimmer boyfriend style can also have the same effect.
If you're feeling confident enough to rock some skinny jeans, also go for it! They will accentuate your slender legs and if you combine them with a flowy top it will all create a perfect visual harmony. Rise-wise, mid waist is great to avoid looking top-heavy.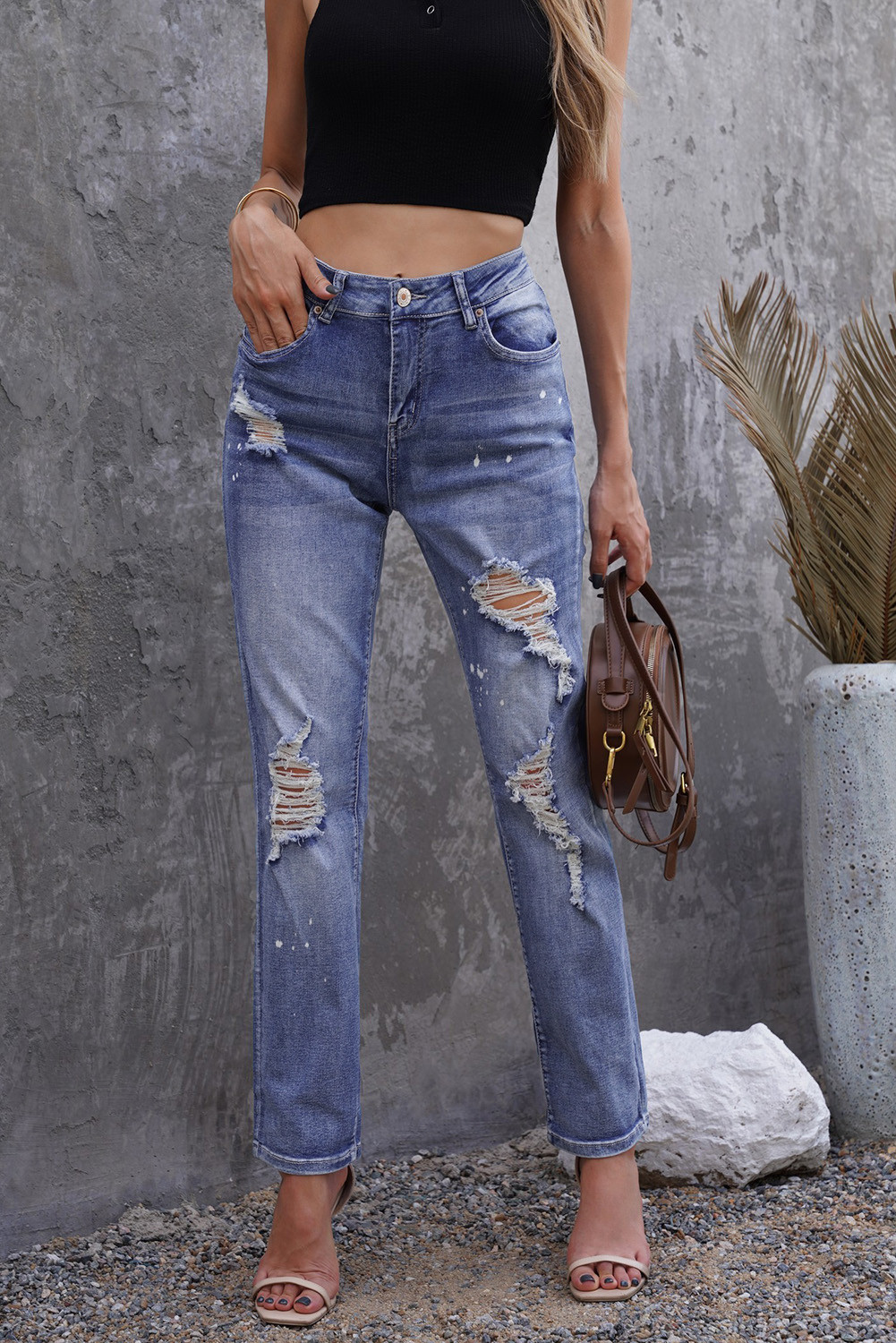 If you are: RECTANGLE
Features: evenly distributed weight throughout your body. Your waist is not well defined meaning there's not much difference between hip and waist measurements.
Best fits: The first thing to look for here is the rise. If you have a smaller torso, low waist jeans are your ally. However, if you want to prioritise your legs then go for mid to high waists that will also create an illusion of a defined waist.
To add shape, opt for a bootcut style or flares to take it even further. Skinny jeans like these black ripped jeans womens will add some volume on your legs as well as acid wash details the same way a slimmer boyfriend jean would.
The über trendy mom jeans go great with rectangles as well because this volumising silhouette fills out your hips, thighs, and derrière.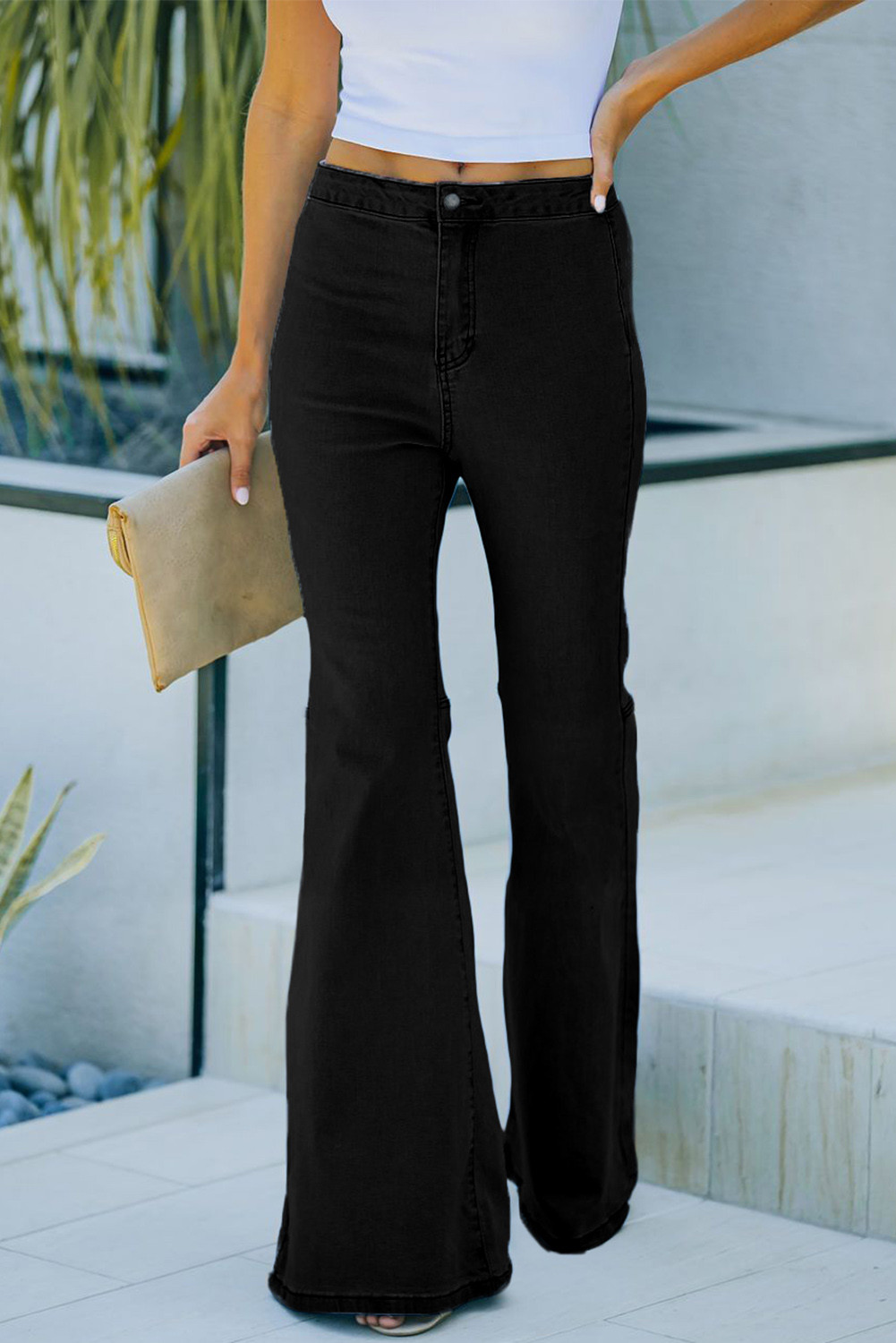 If you are: HOURGLASS
Features: your hip and bust measurements will be nearly equal in size, leaving a narrower waist measurement.
Best fits: Lucky ladies with hourglass figures can afford to wear pretty much anything! If you want to maximise your shape then stick to a high waist because it will accentuate your slimmer area, the waist.
That's why mom jeans are great for you as they sit on the waist, not the hips. Accentuating your bum and shrinking your middle, the mom shape is a great choice. Flares will also follow the curvy lines of your silhouette, while skinny jeans will show them off.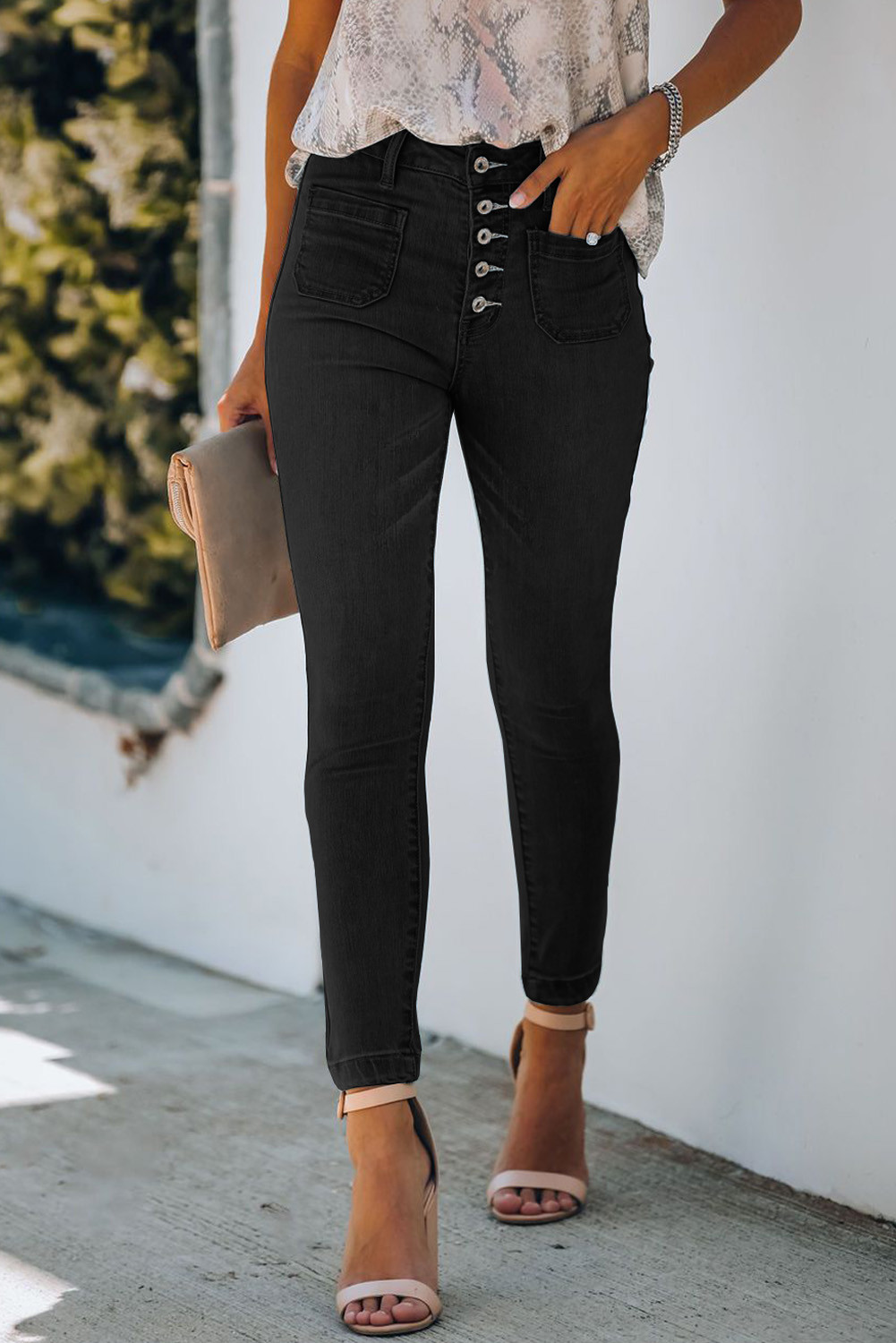 If you are INVERTED TRIANGLE
Features: wide shoulders, medium-to-large sized bust and slim hips.
Best fits: The recently rediscovered cargo jeans do wonders for inverted triangles so you can jump to that trend guilt-free! Wide legs jeans add shape to the lower half of the body to balance it out with the top half.
The same goes for mom jeans. Also, a mid-waist fit is recommended for this body type to accentuate the hips.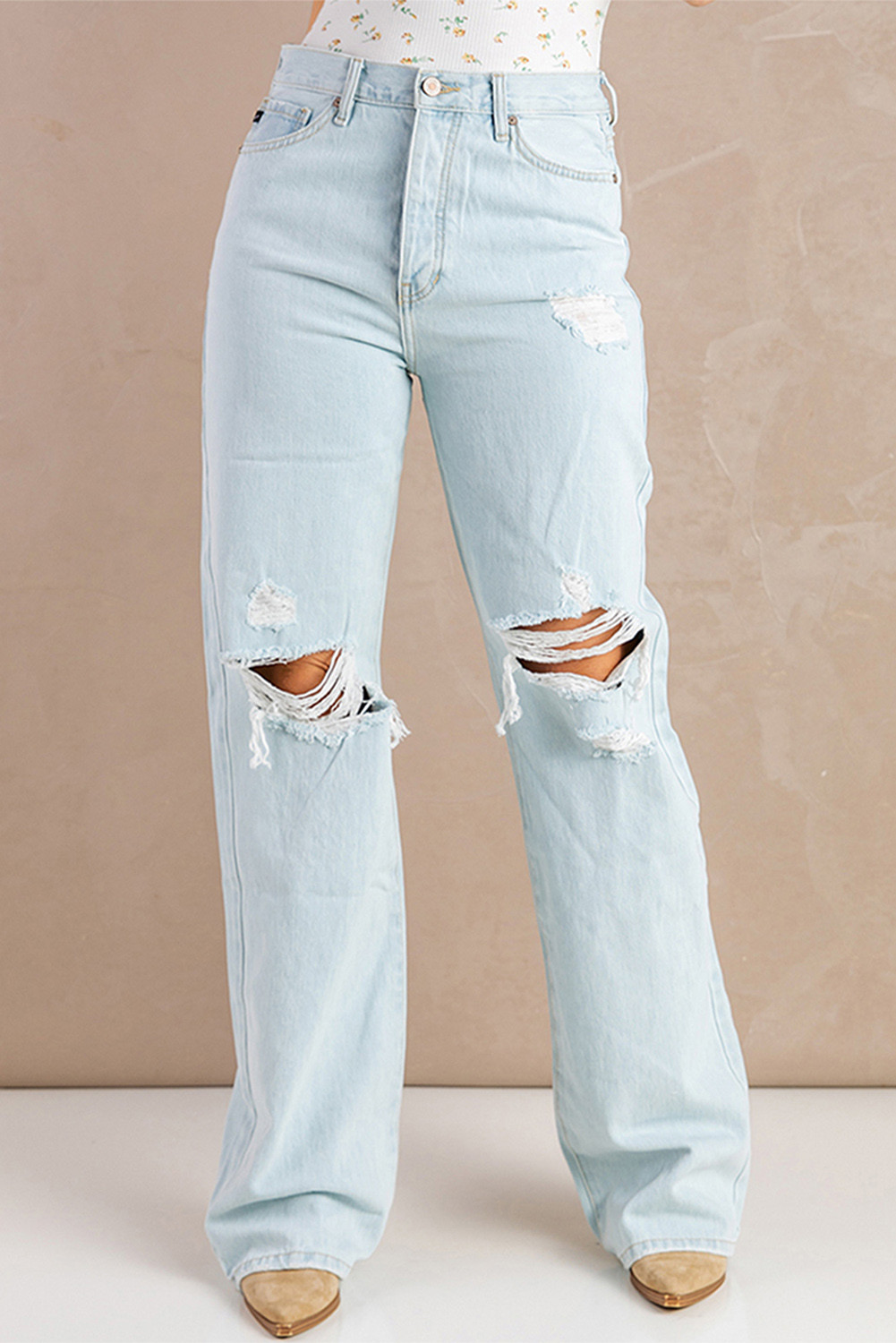 BONUS
If you are: PETITE
Highwaist should be your no-brainer started when choosing jeans. A little unexpected tip? jeans with a cropped ankle can actually work for petites! Showing that little bit of skin elongates your legs believe it or not. I tested it myself as someone who's 5'3» and it works 😉
Straight leg jeans are great for creating a long visual illusion and acid wash that focuses on a straight, continued line throughout the legs as well.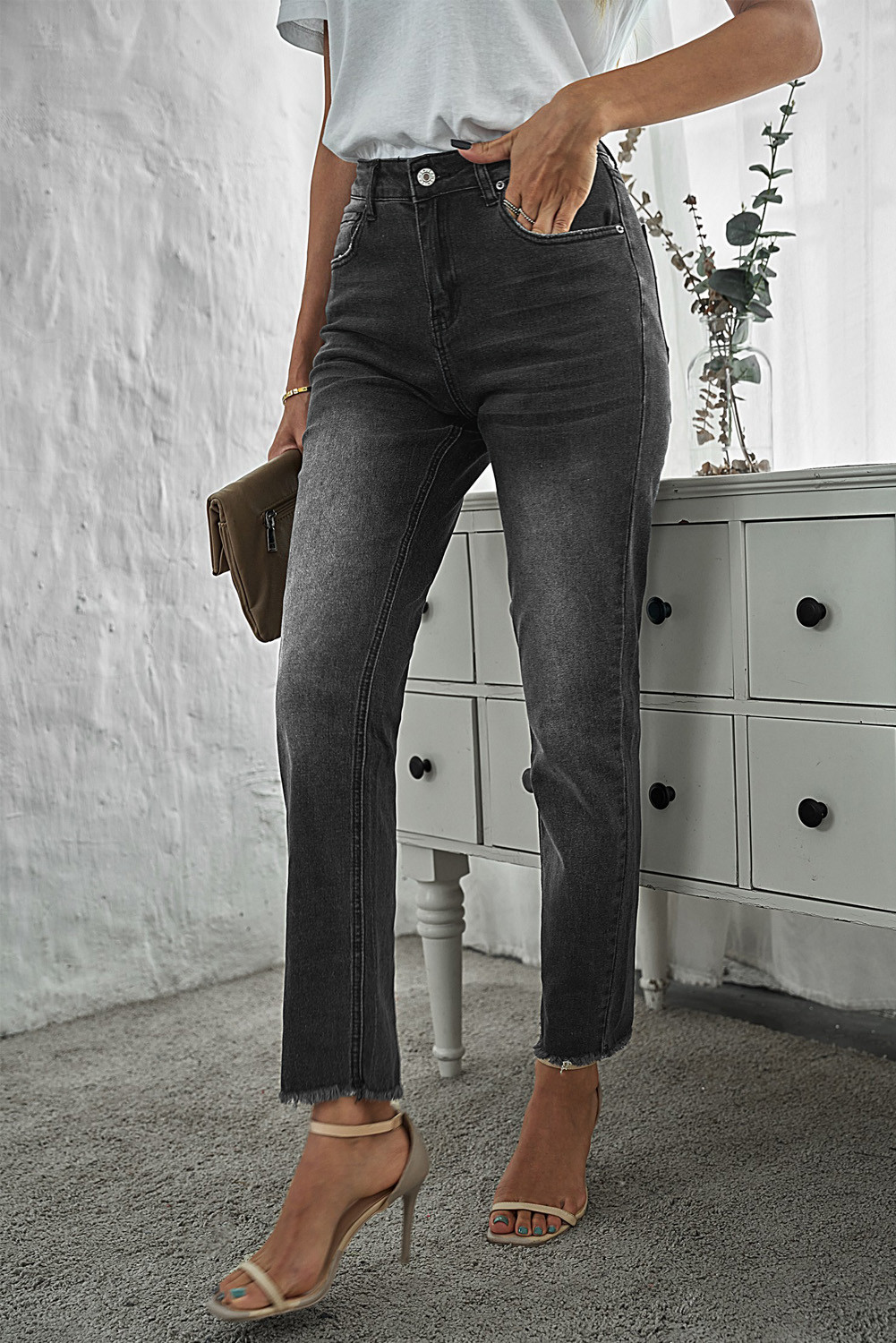 If you are: TALL
Both flared and wide leg jeans are your best options. The wide bottom cut will compensate your silhouette, creating an hourglass figure. «Bulkier» shapes like cargos also work by adding a wide volume to your overall silhouette.
You should try to stay away from high rise jeans and opt for mid to low rise jeans as well. 🙂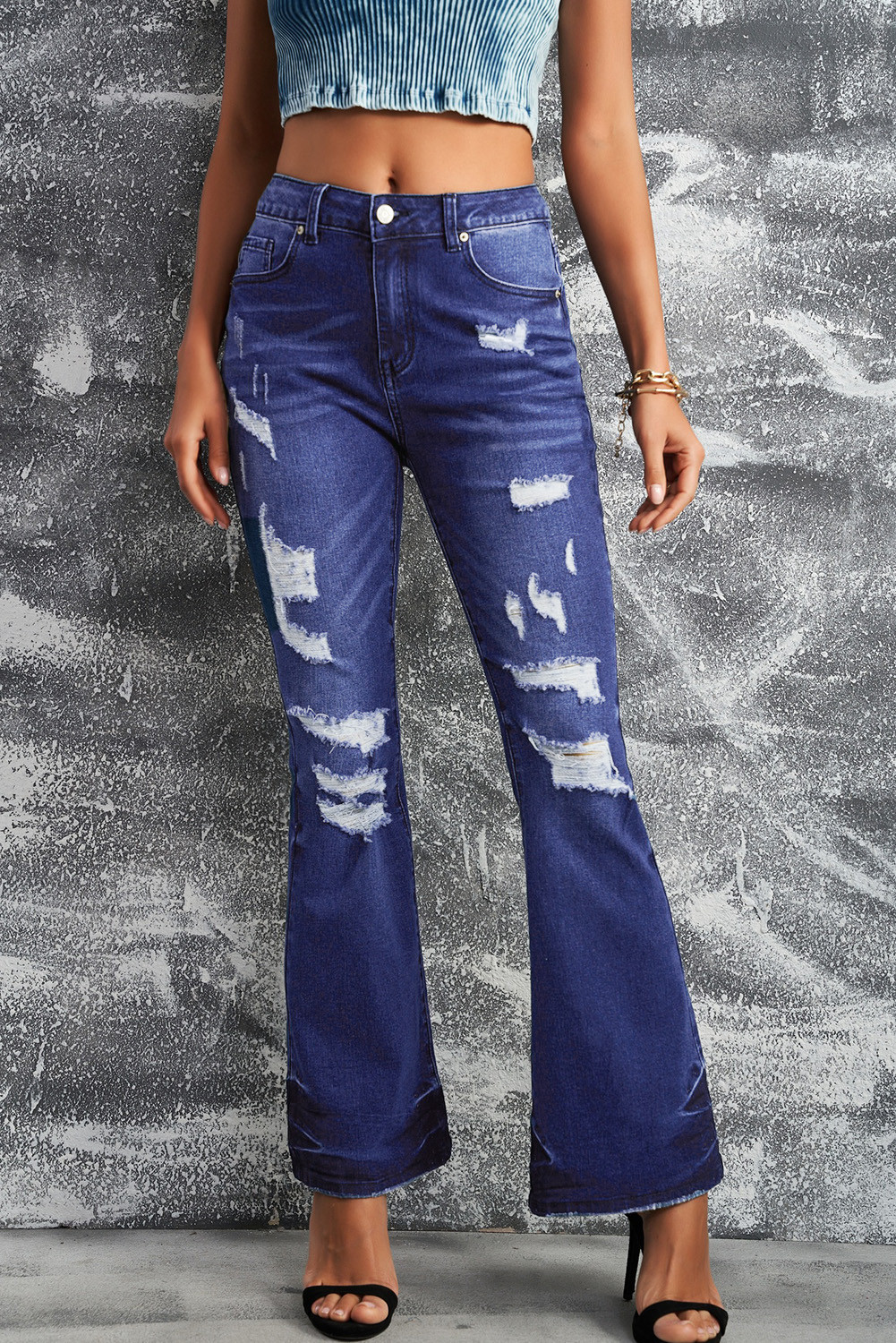 xoxo
Deb
–
All images courtesy of dear-lover.com
Sponsored article