The world works in a crazy way. Right after a Holiday is over, we search for the next big day to look forward to. Almost a month away from the most romantic day of the year, I bring you the Jeulia Valentine's Day Gift Ideas 2021!
Us girls will always love jewellery. It's a safe present that never fails, especially if you get it from trustworhy stores like Jeulia*. I've always loved their products, and in more than one occassion I gather my favorites like for last Halloween or Mother's Day.
THE HUG ME COLLECTION
For the upcoming Valentine's Day, I turned my attention to their newest collection: Jeulia Hug Me. The concept behind this collection is that everyone needs a hug once in a while, and Jeulia's jewellery will always be there for you.
All the designs of this collection are a über adorable, fun and cute. You can find lovely animals like squirrels, pandas, monkeys and penguins. But there are also iconic cartoon characters such as Pikachu, Toothless from How to train your Dragon, Jack Skellington and the Grinch.
The Jeulia Hug Me rings are not the only item in this collection. Those lovely buddies come in the form of earrings and necklaces as well! I have to add that I love also the timing of this collection. We might not be able to hug many of our loved ones (because of Covid), so a cute and thoughtful surprise like a «Hug me» jewellery would be perfect.
If you're looking for something less playful and more serious this Valentine's Day, you should take a look at Jeulia's gorgeous options for promise rings.
Their designs are more traditional and classy, meant to symbolize a promise of love and commitment. Promise rings can be more adventurous than engagement rings in terms of their use of colors, shapes and stones. You're less limited and have way more freedom to experiment with a Promise ring than any Engagement ring or Wedding band.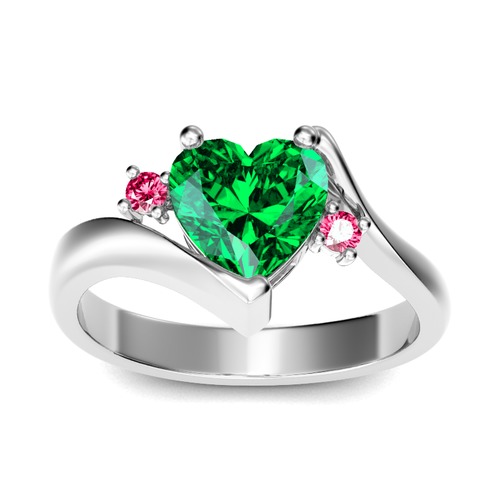 Which design did you like the most? Let me know or find a new favorite at Jeulia.com!!
xoxo
Deb
–
All images courtesy of Jeulia