Ever since I took a translation job for a house project in Mallorca, I started thinking of certain areas of the house that don't get as much hype as others like bedrooms or living rooms. I soon realised there are some lovely options for driveway design & decor ideas out there, and I'd love to share them with you!
LED LIGHTS
One place to find nice inspo is good ol' Pinterest. There I found this simple yet elegant idea of placing LED solar ground embedded lights. I'm a huge fan of outdoor LED light decoration, and in the case of the driveaway, even if you don't put anything else as decor, it still looks lovely and classy.
Bonus point if you combine your LEDs with palm trees. It will give your driveway a L.A look, regardless of its size. The driveway in the third picture is huge but you can easily apply this concept to a smaller driveway and plant 2 or 4 palm trees or yoyr favourite tall tree.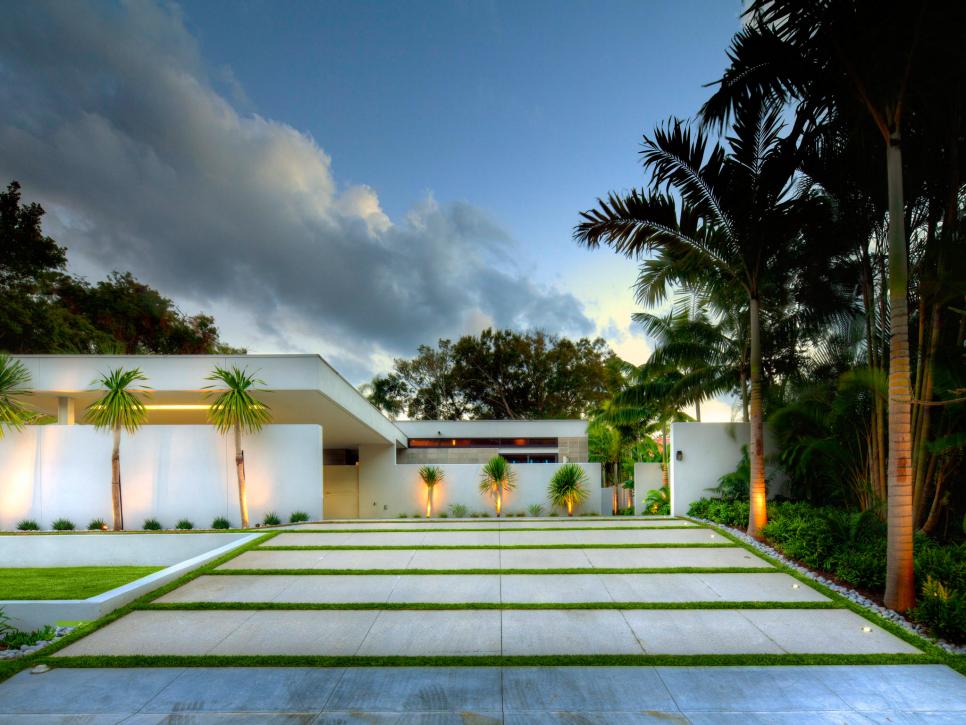 GRASS/STONES DESIGN
In order to achieve a sleek, luxurious look for your driveway, you can invest in asphalt sealing. This will not only make your driveway look smooth and polished, but also have functional benefits like providing a layer of protection from the elements like water, oils, and U.V. damage.
You can also create patterns and designs using gravel, grass or stones-or a combination of them! Some people got really creative in this section and designed seriously eye-catching patterns.
This type of design is only visually gorgeous but can also be sustainable. As you can see in the second picture, the pavers allow for rainwater to percolate between the designed holes and cracks between them so that it reaches the ground before there is excess runoff.
ON A BUDGET
If you're on a budget, simple ideas as playing with lines with everyday elements such as plants and pots are a great way to showcase your creativity and have something 100% unique. Said creativity can also lead you to consider spots of your driveaway like the centre and fill it with flowers!
Stencils are a GREAT way to save money and they look gorgeous. You can find them in different architectural designs, and you can do the task yourself, which is even more cost-effective!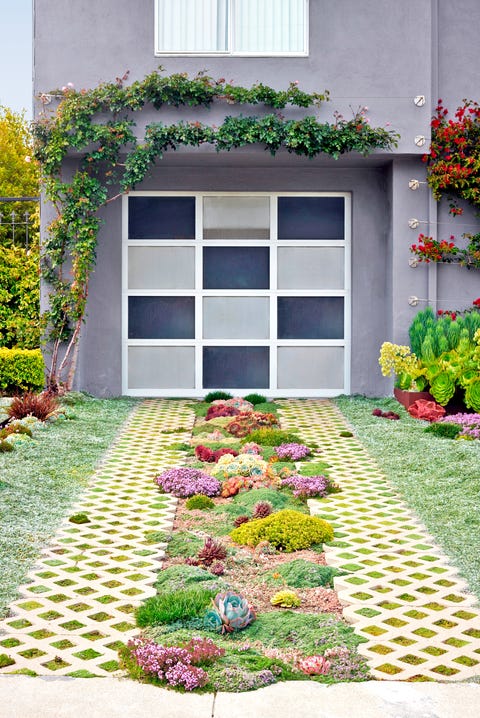 Just like any room inside your house, you can play with colours, lines, materials and symmetry. Actually, if your house decor has a theme or aesthetic, you should think of your driveway as an extension of the style you already chose for your house interior.
xoxo
Deb
–
Sponsored