Today we're taking a break from women's fashion and instead, we'll be discovering 7 essential fall/winter jackets for men, from woolen to corduroy!
Jackets and coats are always the protagonists of fall/winter wardrobes. This season is also perfect for experimenting with textures over colour (the latter sometimes tends to be a little intimidating for some men). There are a lot of mens cheap fashion clothing stores that offer affordable trendy items, which is great if you want to jump out of your comfort zone without the commitment of a bigger price tag.
KNITS
Knits can be present in tops, sweaters and cardigans. As we're specifically talking about jackets today, I'll focus on cardis. They are one of the most versatile items of the list as they adapt to your style and ocassion. For example, on a weekend, or a nice trip to the forest, you can wear a thick, cozy and casual piece. It can even have a braided texture of nordic patterns.
Casual not always means loose and rustic. In the casual knits realm you can also find sporty-like body-fitting pieces with zippers and other sportwear staples. On the other hand, for the office, cardigans tend to be thinner, more structured and way more neutral in shape and colour, like this one from Soinyou.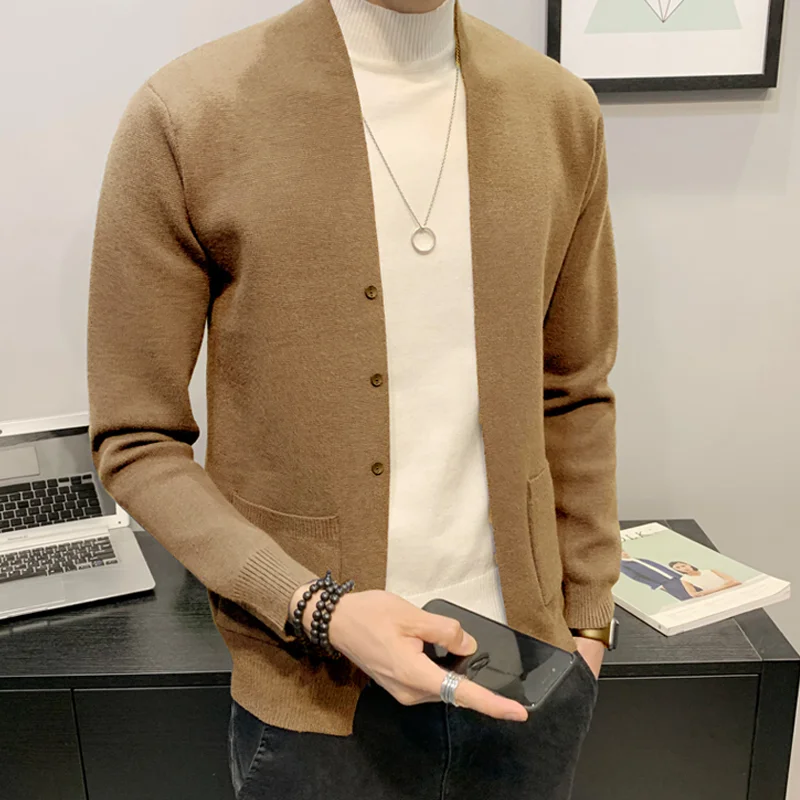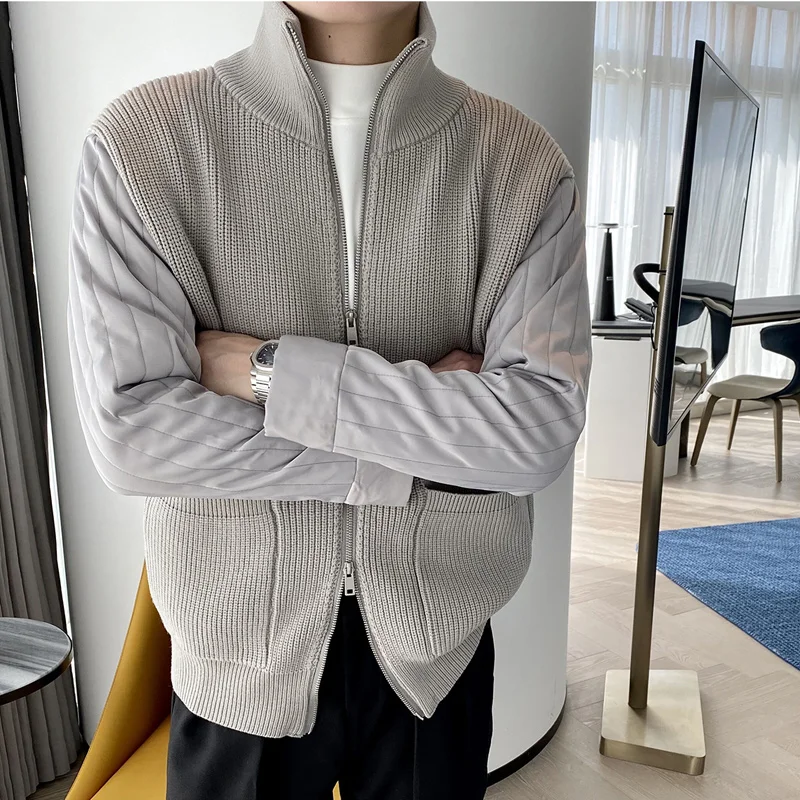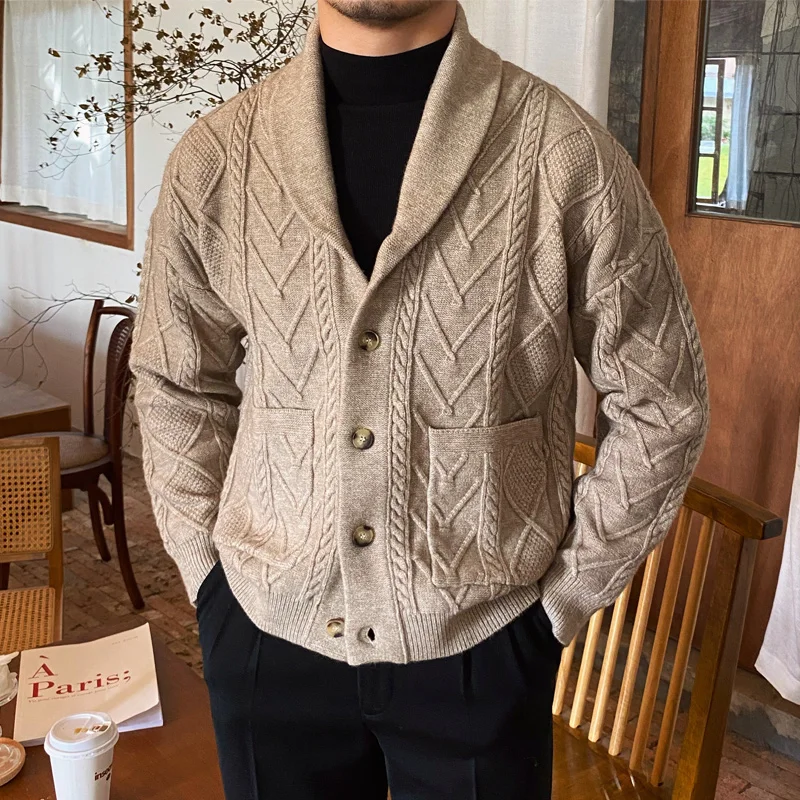 LEATHER / FAUX-LEATHER
I'm a firm believer of faux-leather all year 'round. Especially this year, when the fabric took the spotlight and we see it in ready-to-wear trenchcoats, pants, skirts and of course, the traditional jackets. You can never go wrong with a black biker, or if you want to be on the latest trend, invest on a slightly oversized leather blazer.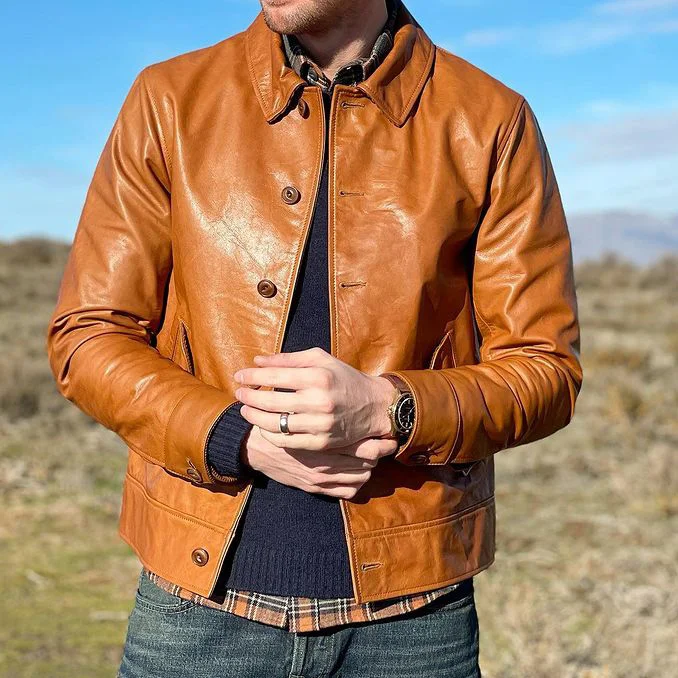 TWEED
A classic, traditional Fall look calls for tweed blazers or coats. They usually come in warm tones like beige, camel, khaki, light grey, brown, olive or mustard, or cool tones like blueish grey or blue.
If you don't want to follow the old English countryside look, take a style note from younger generations. They have redefined tweed combining it with denim shirts, jewel-toned turtle necks or trendy suede boots.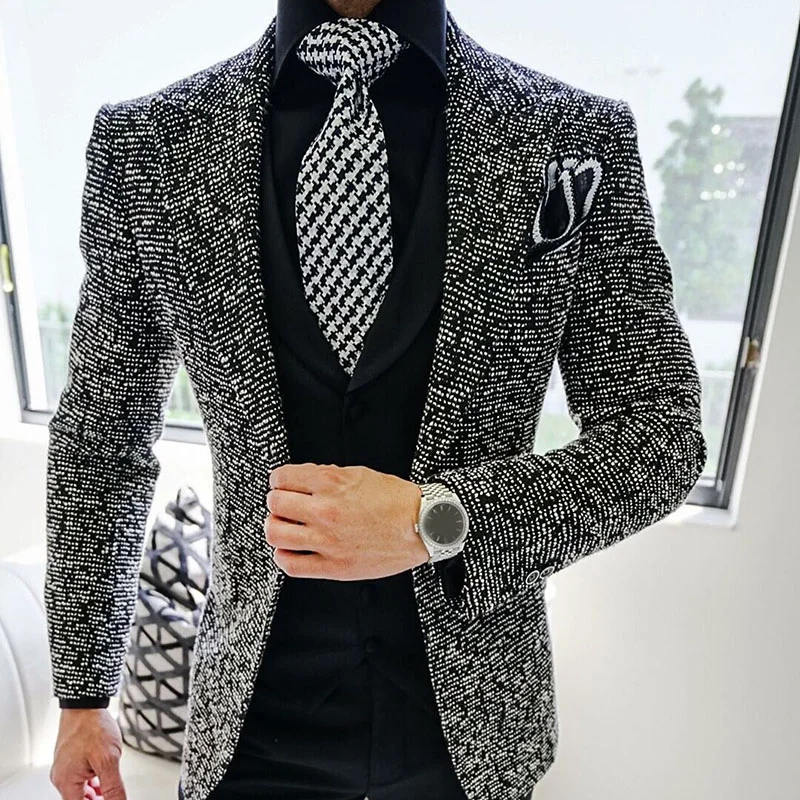 RELATED POSTS
PLAID
Just like tweed, another fall/winter staple pattern is plaid. It doesn't matter your age or style, there's always a plaid jacket for you. Thick plaid overshirts make great urban outfits when combined with a basic t-shirt underneath and some ripped jeans or baggy pants, and sneakers.
Rustic and countryside pals can rock the plaid with straight leg jeans, boots and beanie, while city boys can adopt it in the form of long, cool toned coats to throw over their suits. There's a plaid item for everyone, and it's not only reserved for mens casual outerwear.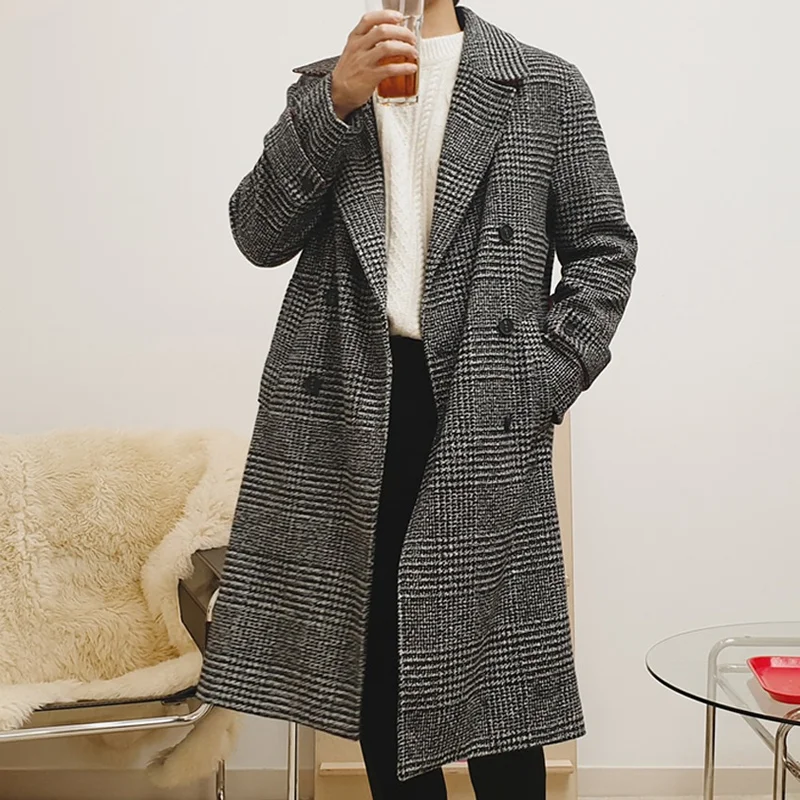 WOOLEN
The holy grail of fall/winter fabrics is wool. I think every man should have in their wardrobes a tailored woolen coat in one the traditional colours (black, grey or camel) at least. These coats will be your go-to for the colder months, they'll go with almost everything you're wearing and they will always be flattering.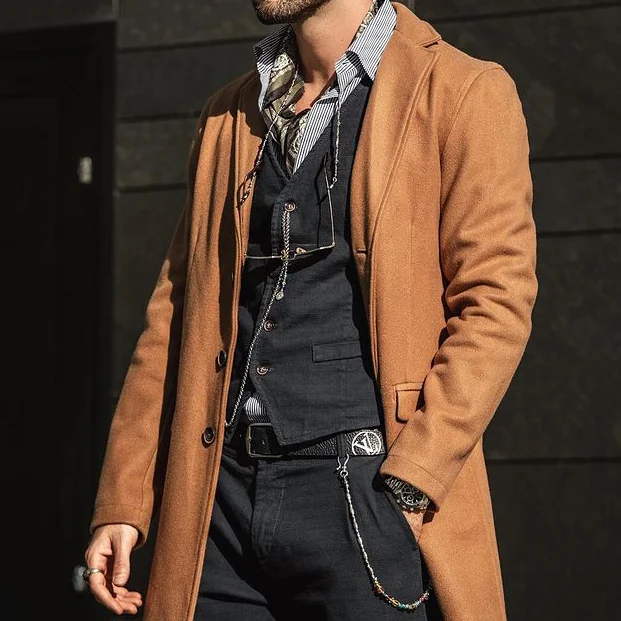 CORDUROY
Corduroy resurfaced last season mostly in pants, but you can see them now outshining suede on this new season, after years of being looked down by its stylish cousin. I would suggest adding this fabric on failproof models like the biker, the shearling-lining jacket or shirt style for a thinner layer.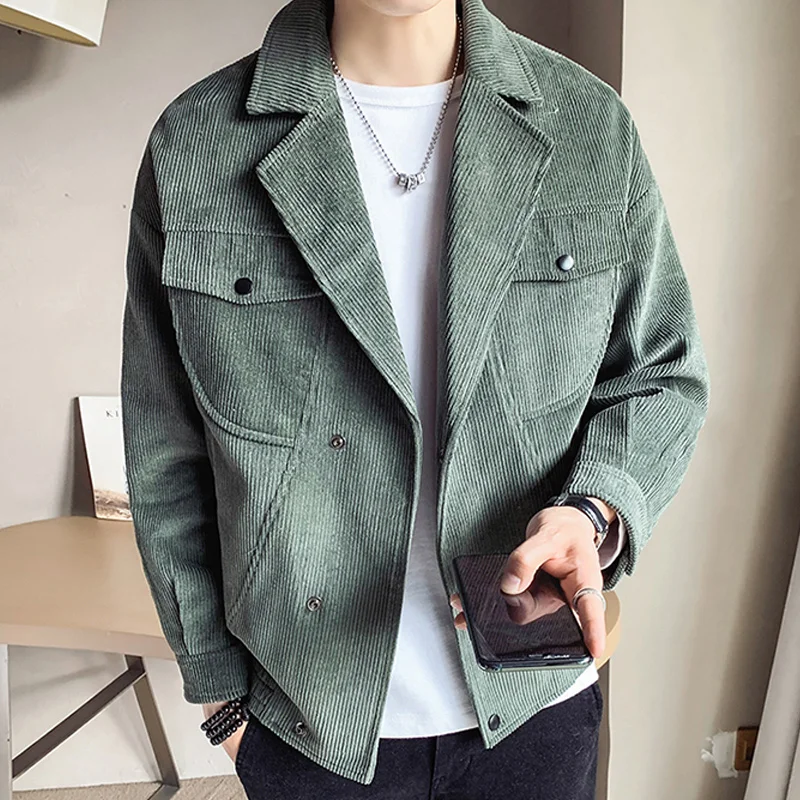 WATERPROOF
My last essential addition goes to waterproof jackets, even though i'm aware the term is quite wide. Similar to the situation with plaid, where you can find one item for every style out there, waterproof jackets also vary. Urban styles favour the oversized, puffy silhoutte, while formal or business styles will never ditch the classic trenchoat.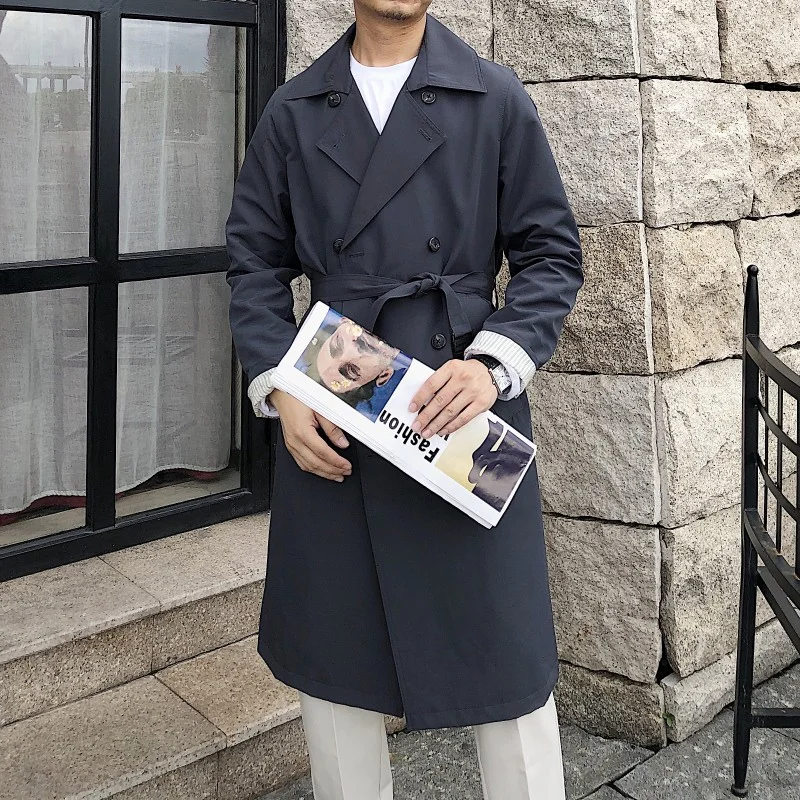 Which style do you or your man have in their wardrobe already?
xoxo
Deb
–
*Sponsored post
All images courtesy of Soinyou